Almond Flour Low-Carb Roti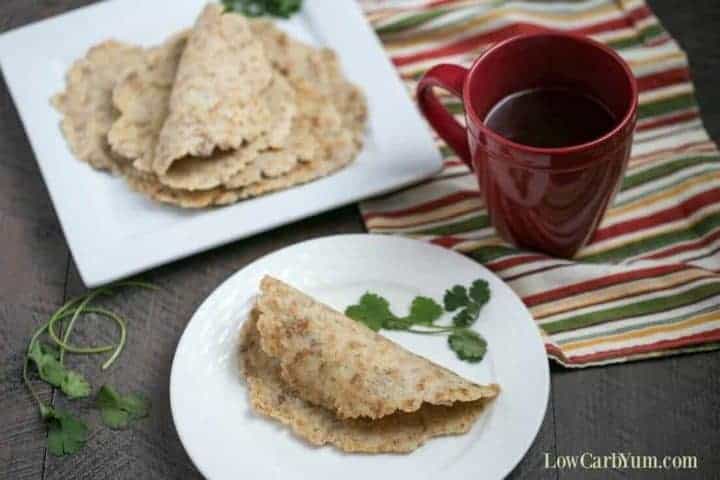 | | | | | |
| --- | --- | --- | --- | --- |
| 0.25 cup whole psyllium husks ground, 30 grams | | | | |
| | | | | |
| 2 Tablespoon coconut flour 12 grams | | | | |
| 0.25 teaspoon baking powder | | | | |
| | | | | |
| | | | | |
| | | | | |
| 1 tablespoon avocado oil or olive oil | | | | |
0.3 cup Whole Psyllium Husks Ground, 30 Grams

1 cup Almond Flour

2 Tablespoon Coconut Flour 12 Grams

0.3 teaspoon Baking Powder

0.5 teaspoon Sea Salt

0.3 cup Hot Water

Hot Water As Needed

1 tablespoon Avocado Oil Or Olive Oil
In medium bowl, whisk together the psyllium, almond flour, coconut flour, baking powder, and sea salt.

Add 1/4 cup hot water then knead into a dough.

Add in more hot water as needed to form dough.Divide dough into 6 balls.

Then, flatten each ball as thin as possible into round tortilla shapes.Heat oil onto pancake grill to about 350ºF (180ºC).

Grill each side of tortillas until browned. Cool on rack.